Another week has passed and we're all still grappling with the fact that it's the end of Married At First Sight, there's an upcoming Federal Election and we're still not over that Oscars slap.
That's why we're thankful for streaming services — so we can escape from the real world for a little bit.
So sit back, relax, and enjoy these three excellent shows that have just landed this week.
READ MORE: A closer look at everything coming to Stan in April
Jimmy Savile: A British Horror Story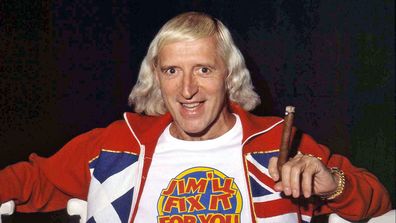 What: Jimmy Savile was one of the United Kingdom's most beloved TV personalities. Shortly after his death in 2011, an investigation prompted more than 450 horrific allegations of sexual assault and abuse, with victims as young as five.
The docuseries examines, through extensive archival footage, the evil within Savile and delves into how he managed to fool an entire nation for four decades.
Savile earnt the attention of millions of fans and even the royal family. Prince Charles sent him several letters in the 1980s asking for Saville's advice on everything from where the royals should visit. UK Prime Minister Margaret Thatcher pushed for Savile to receive knighthood, which he got from Queen Elizabeth II in 1990.
Often uncomfortable to watch, this docuseries tracks down some of the people who either worked with Savile or who had previously interviewed him, to see what they might be able to offer in retrospect.
When: Stream the entire…