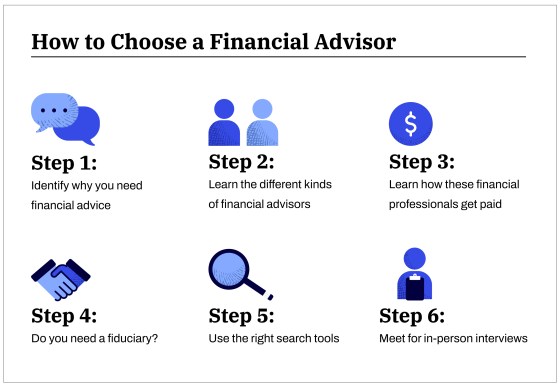 Financial advisors aren't only for the very wealthy. People in all sorts of financial situations can benefit from some guidance with their financial planning.
Whether you need to come up with a saving plan for retirement, manage your debt, diversify your portfolio or make your paycheck last longer, a financial advisor can help you set clear financial goals and much more.
With so many options now available, it's key that you first learn how to find a financial advisor that's right for you.
6 steps to finding the right financial advisor
---
Get the help you need from a Financial Advisor now.
If you're crunched for time, find an online advisor that can help you while staying within your budget. Click on your state and find yours today.
---
Step 1: Identify why you need financial advice
Finding the right kind of financial advisor is easier after you determine why you need one.
Are you…