Episode 14 – Fake Mormons
On the way to bed the night before I told Rose, "I think we'll see Jack, soon." My answer to her "How do you know?" look just received a shrug of my shoulders. Often you can just feel things as they are about to happen. Even so, I was shocked to see Jack (AKA Doctor Weirdo) walk into our house with a copy of the Seattle Times inside a little plastic bag on top of a box of our favorite donuts and fritters early the next morning. "Are they from last night or did you help yourself to the back door of Poa's Donut Shop? Jack smiled and said, "They're as fresh and the twenty-dollar tip I left." Generous is Jack's middle name . . . not really of course, but he generally spreads joy where ever he goes.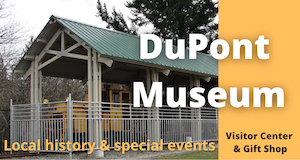 Jack had also been juggling three large paper cups of hot brew. We sat down at the breakfast table. The kitchen light was on, but not the light over our well scarred and well used breakfast table. I was about to turn the light on over the table when Jack said, "No leave it off." We both sat down and looked out at Puget Sound. A grain ship was headed out to sea. A thick belt of dark gray clouds rose above the lights of Des Moines and ran northward. Within an hour the ship would sail past Seattle.
After a few sips of coffee and a bite or two from a blueberry fritter as big as my head, we looked at each other. With a raise of an eyebrow, Jack…